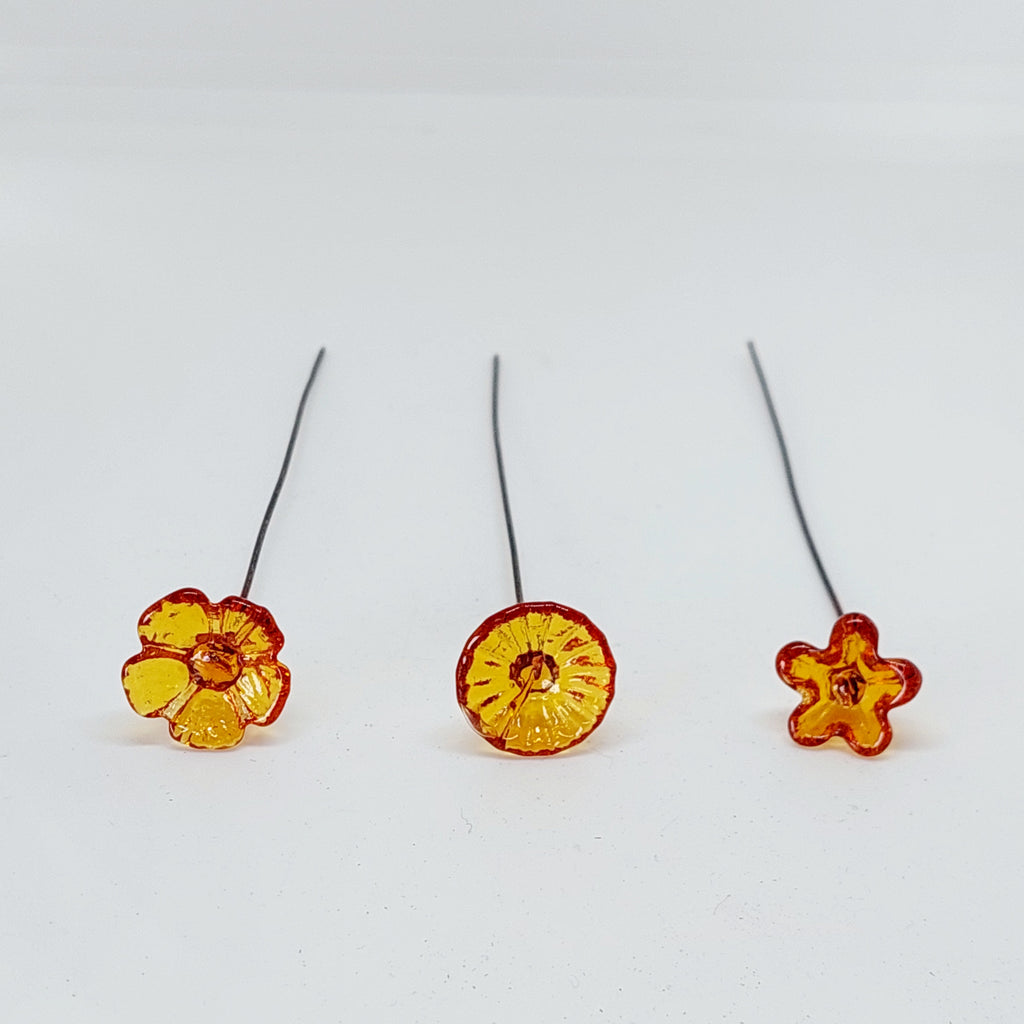 Rainey Designs
LW single flowers - Amber - Wholesale
New to our Glass Art range and a lovely gift idea for your customers!  Our handmade mini glass flowers have been created using a variety of Venetian glass colours, high quality glass molds and pure copper wire for the stems.  
Colour: Amber
There are three different styles of flowers to choose from:
classic (five rounded petals), diameter 15-18mm
poppy (round with variegated lines), diameter 14-16mm
star shaped, diameter 12-14mm
Stems are approximately 9cm long.
$5.22 + GST
---
Share this Product